<<>under construction<>>
Hello there and welcome to my personal website.
This site is being reconstructed from the bottom up at this time so I am sorry if it looks a bit frayed around the edges :)) My plan for this site is for the time being quite modest, most of all I would like to present it as a sort of piece of me. Let's just call it my little niche here on the net.
Lukas Bergman.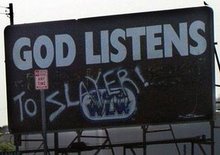 ....but that would require me to unblock the facebook url in my router, 
remove the loopback redirect in my host file, 
turn off the custom adblock plus filter, 
allow it though my firewall, 
create a facebook account and… 
I'm pretty sure I need to remove all garlic from the house and invite it in.

Thats just a lot of work.... 
Not to mention i'd have to burn my eyes after using facebook.
now that is how you win the internet...